Consult With A Professional Stylist!
The Best Salon in Promoting Healthy Hair
You'll Love Our Hair Care Services
"Out With The Old"

Transitioning Relaxed, Color Treated Hair to Natural.

Custom Color

Explore The Perks, Make A Change

"The Basics Hair 101"

Strong Foundations with Shampoos & Conditioners

Thermal Styling

Vibrant, Shiny, Beautiful Healthy Hair

Total Look

Hair and Makeup for a Total Look for any occassion...

Short & Sassy

Relax it and Cut it for Get up and Go...

"Big Chop"

Go Natural, Men & Women Clipper Cuts

"Go Deep"

Custom Treatments for "Peak Performance Hair"
Our Dedication to Healthy Hair
"Beautiful Hair is a Feeling"
Welcome
A Letter To Our Potential Client
A Joyous Look was established in 2002. The Founder of A Joyous Look, Leandra M. Roch'e decided that she would like to make an ideal salon that not only catered to the public as patrons, but to other cosmetologists that had a dream of being in a stable, professional career. She decided that the key to a successful stylist/client relationship was to ensure a successful stylist/owner relationship. There are many salons today that neglect to cater to the stylist professional growth. The personal and professional growth of our staff is of utmost importance. Our staff consists of energetic, talented and diverse professionals. Our technicians will consult with you regarding your specific needs and provide you with a customized client profile.
Leandra

Leandra Roch'e-Thames Head Stylist Leandra M Roch'e , owner and lead stylist of A Joyous Look, has been in the beauty industry for over 20 years. Starting professionally at the age of 15, she has contributed to her love for the Art and Study of Hair. This is her first and only love. A Gift. Leandra Roch'e has been Promoting and Advocating Healthy Hair as a way of life. Maximizing on your full potential for a healthy environment for the hair to grow is one of the most important aspects of healthy hair. Showing you How is Her Expertise.


Cameran

Priscilla

My Professional Advice on Natural Hair. Natural Hair is what God gave us, down the road we got tired of the overly curly hair and decided to make a change. Wow a great invention came about, "Relaxers". Here's The Scoop... Improper Use: Not being educated on how to apply relaxer chemicals. This is what I want you to digest. These are some of the results. Thinning* Baldness* Weak Hair*. Overlapping the relaxer, relaxing too soon, getting relaxers at a young age and applying relaxers yourself also causes alot of damage. Relaxers are not the only means of causing some of these problems. Come in for a Consultation and become educated on the best treatment I can provide for your type of hair.
Jennifer

My name is Jennifer. I am a licensed hair care professional, here to serve you. I specialize in color and natural hair care. I also specialize in barder cuts. I look forward to creating a wonderful stylist/client relationship with you.
Toni

This is the part where I tell a lil about myself "lol". Let's just say l was born for this. I promote healthy hair & I try to inform you on home hair care and products. I love doing all types of hair. In my world I've found that I do not have a favorite. I love trendy cuts, and custom colors, as much as the natural diversity of hair . I will always welcome new clients, so if you have any questions please give me a call.
2002
50+ years of experience
150000
Appointments Serviced
1000000
Plus Viewers on Our Web Site
1
#1 Voted Healthy Hair Salon In NWI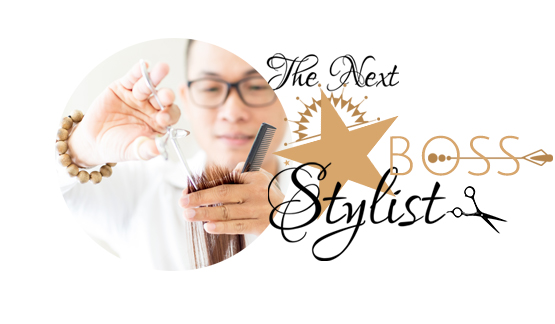 Are You The Next Boss Stylist?
Then A Joyous Look Is For You
Become A Professional at A Joyous Look. We are full of life. If Hair is your passion then your happiness is our goal.
Be apart of a staff that is trained in diversity and experienced in multi-facits of hair. It is our mission is to give style, beauty, and a sense of total well being, while providing and atmosphere of comfort and relaxation. Being apart of a staff that is both versatile and dependable is key to your success in this "Wonderful World of Cosmetology."
Our Clients Are Saying
It is a wonderful experience. The environment is very relaxing and peaceful.
They go above and beyond to make sure your hair is growing and healthy.
-- Mrs. D --
Book Your Consultation 219.736.5322
Experience A Virtual Tour of Our Salon Where "Making Hair Well" Is Our Purpose.